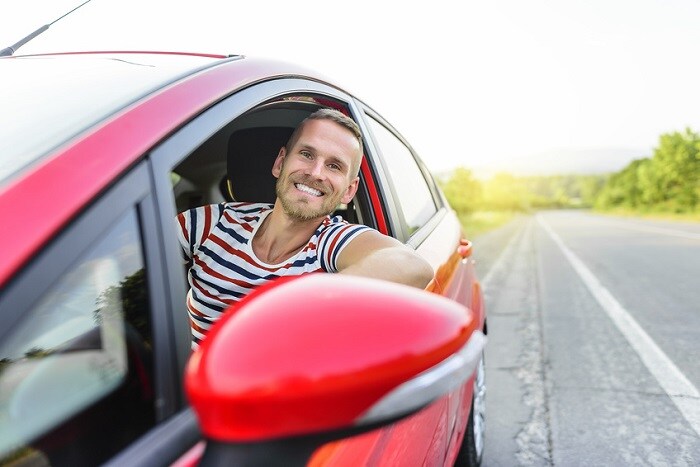 With summer almost upon us, many drivers are starting to think about warm weather adventures. Whether you're planning a road trip, a camping excursion, or just plenty of time at parks and pools, it's important to have the right ride to make your summer great. And like Nissan dealerships around the country, we can help! We've got some amazing deals going on past Memorial Day weekend that will make it easier to get the right car or SUV for your summer adventures.
Let's start with one of our most popular choices for families, the 2018 Nissan Armada. This full-sized SUV can seat up to eight, or you can easily fold the back seats down to have more space for everything from luggage to camping equipment. And now through the end of May, this adaptable and spacious model can be yours for up to $15,000 off the MSRP. Or maybe you want the versatility of an SUV but don't need a full-size – we've got you covered there as well! We also have a sale on the 2019 Nissan Murano right now, and you can save over $7,500 off the MSRP on this crossover SUV, which includes innovative technology and a luxurious interior.
But it's not just SUVs waiting for you at Woodhouse Nissan Bellevue. If you're more interested in getting to work this summer, the 2019 Nissan Frontier might be the perfect choice. This popular mid-size pickup has the power and capacity to take on tough jobs outdoors, but the comfort and advanced features to make a daily commute easier and more fun. And right now, you can lease your 2019 Nissan Frontier for as little as $168 a month!
Whatever you have planned for the summer, our sale prices this month will help you get the perfect vehicle. Call or visit today for great deals on models like a 2019 Nissan Frontier or a 2019 Nissan Rogue. Bellevue, NE drivers can take advantage of great specials through May 31 at Woodhouse Nissan Bellevue.