When you finalize your purchase of a new Nissan Rogue from Woodhouse Nissan Bellevue, serving Omaha, Bellevue, and Plattsmouth, NE as well as its surrounding areas, all you can think about is cruising for miles behind the wheel. However, keep in mind that you're not done with your Nissan dealership in Bellevue, NE yet. You know your new car or SUV is built to last and you're aware of the coverage and warranties which back it. You should also know that we're here at Woodhouse Nissan Bellevue near Omaha, NE to back your purchase with Nissan service long after that warranty has expired and that you should visit us consistently for your maintenance needs in the Plattsmouth, NE area.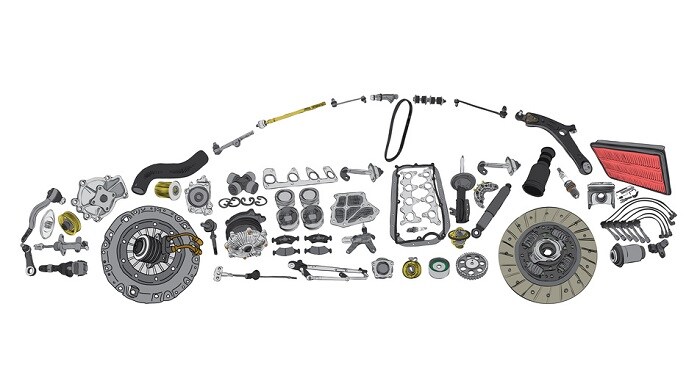 Your new Nissan vehicle is like any significant purchase - complex with many systems that can break down if they don't get some preventive maintenance and upkeep from time to time. Unfortunately, we oftentimes see the same approach to car care that we see with self-care, which is only a visit when something goes terribly wrong. Your vehicle isn't capable of taking care of itself and requires TLC on a regular basis here in the Omaha, NE area.
We keep that maintenance pain-free here at Woodhouse Nissan Bellevue. Whether it's an oil change, brake service, periodic battery checks, or timely replacement of small items like belts, hoses, and filters, we're glad to keep everything in motion. Besides, neglect ends up far more expensive than maintenance, as it leads to lower fuel economy, breakdowns, or even complete engine failure.
Our Service Center at Woodhouse Nissan Bellevue
Of all the options you have for car care, why visit our Nissan dealer service center here in Bellevue, NE? For one thing, our technicians specialize in Nissan cars and use OEM Nissan parts. You can also take advantage of Nissan service specials that keep everything within your budget. Our hours are also convenient, since our techs are here from 7:00 AM to 6:00 PM on Monday through Friday, and from 8:00 AM to 4:00 PM on Saturdays. You can schedule online or take advantage of Nissan Express Service that addresses the essentials with no hassle.
A bit of wear and tear is an inevitable part of any car's ownership or lease. That said, there's a significant difference between worn parts and a car that wears out before its time. Take care of your Nissan Altima and it'll return the favor, giving you many years of service - more miles, more safety, and more adventures. To find out more about Nissan service, visit Woodhouse Nissan Bellevue at 7801 Nebraska Drive today!