Common Car Parts to Upgrade at Woodhouse Nissan Bellevue in Bellevue, NE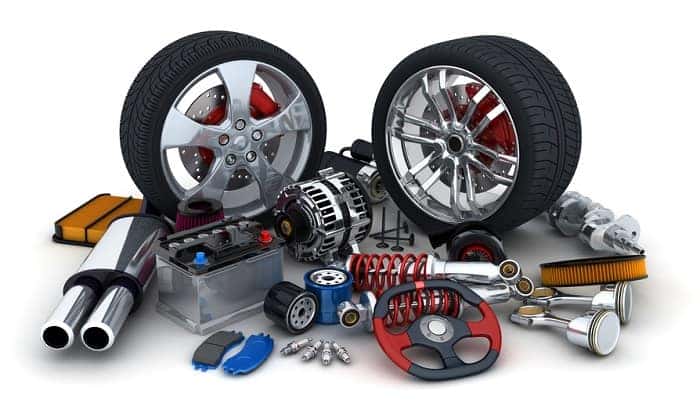 At Woodhouse Nissan Bellevue, we proudly provide drivers in the surrounding communities with a selection of reliable crossovers, SUVs, cars, trucks, and commercial vehicles. Our used auto parts Omaha team knows the benefits of replacing and upgrading car parts throughout the lifespan of a car. So, when your Nissan trucks need upgraded parts, contact our Bellevue, NE dealership.
Introduction to Car Parts
There are several key car parts that need to be functioning properly for your Nissan vehicle to remain safe and reliable. Some of these car parts include:
Engine
Tires
Brakes
Suspension
Transmission
Battery
When these parts don't function properly, there are a wide-ranging list of possible consequences. Things like your car's fuel efficiency and performance can be impacted. Your car's safety and drivability are also elements that can be impacted by the health of your car parts. All it takes is one poorly functioning component to cause a car accident or unnecessary wear and tear on other parts.
Because our Nissan service center knows the importance of car parts and part upgrades, we use OEM parts on all of our customer's vehicles. OEM parts can sometimes cost slightly more than non-OEM parts, but they are crucial to maintaining the reliability and functioning of your car. OEM parts are made in the same factor right alongside your Nissan car. Part upgrades are a fun way to improve the look, feel, and performance of your car.
Signs That A Part Could Be Malfunctioning
There are many tell-tale signs that drivers need to watch out for that will indicate they have a malfunctioning car part. Extra noise or clangs while driving is a common sign that indicates a problem with the function of one or several car parts. This noise can also mean that your parts are rubbing against each other, which causes extra wear.
Another indicator that your parts are malfunctioning is decreased vehicle performance or fuel-efficiency. If you notice your car is not as responsive as normal or is not driving as smoothly as it typically is, your car parts could be malfunctioning. For certain issues, an indicator light may be illuminated in your car.
Regardless of whether you want to upgrade your car part out of necessity or vanity, our Nissan dealership Bellevue is here to help. We provide Bellevue, NE drivers with high-quality OEM Nissan parts near me. Visit the Woodhouse Nissan Bellevue website to order parts and view our current parts specials.