Benefits of Choosing Certified Nissan Service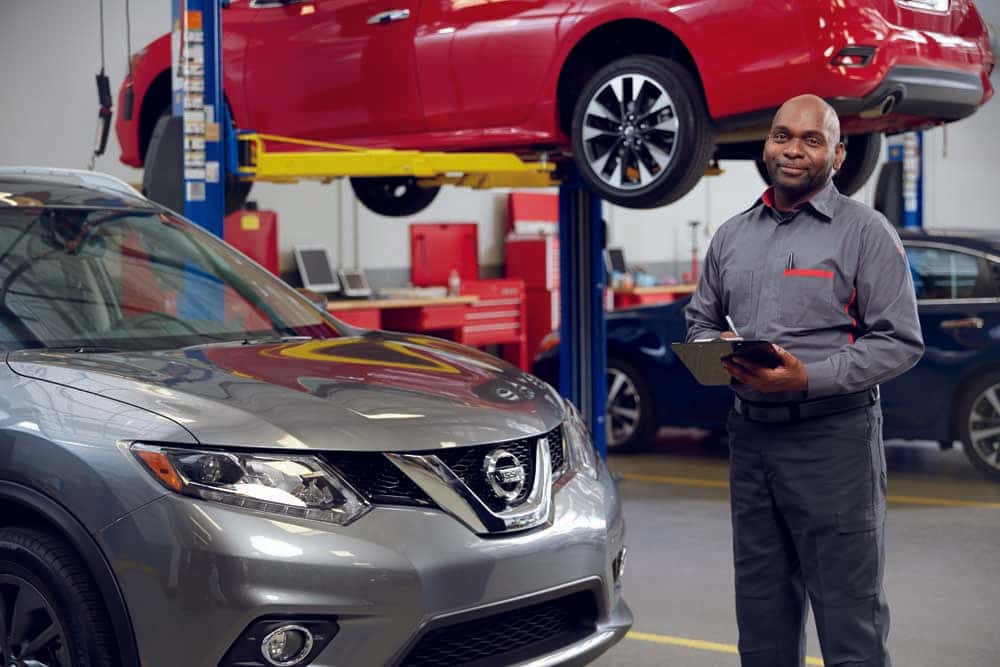 If need Nissan maintenance on your vehicle, you'll find yourself wondering, "is there a reliable Nissan service center near me?" Thankfully, it's easy to answer that question when you turn to Woodhouse Nissan Bellevue. Our dealership is staffed with certified Nissan technicians who can handle any of your service or maintenance needs for your Nissan car.
Genuine OEM Parts
Choosing certified Nissan service has plenty of advantages, including the reliability of OEM Nissan parts. Choosing OEM parts is the best way to ensure your car will perform at its best after you get repairs.
Since OEM Nissan parts are made by the same manufacturers that built the original parts in your car, you can trust them to perform optimally.
OEM parts also offer premium quality, so while you may save money on substitute parts, you'll get more life out of an OEM component, saving you money long-term.
Certified Service
Another benefit of choosing our certified Nissan service center near Omaha is that our shop is staffed by trained technicians who get consistent training on the latest Nissan models.
We are well-versed in the best practices of maintaining and servicing Nissan vehicles of all kinds, so you know your car will be in trustworthy hands.
We also make it easy to find the part you need for your repairs. And if you can't find the part you need right away, we will order it for you and get right to work repairing your car the moment it arrives.
In addition to quality repairs, you can swing by our Express Lane for quick oil changes, tire rotations, and other maintenance items.
Visit us today to make sure your Nissan car is in the best hands.