Hard Work Pays Off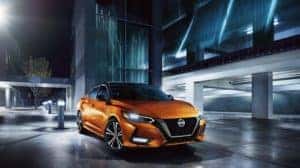 Reward your achievements with a new Nissan from Woodhouse Nissan Bellevue. The Nissan College Grad Program rewards recent graduates with major savings on a new vehicle. Nissan is here to grow your opportunities even more. Get $500 back on top of existing offers with the Nissan College Grad Program. When you pair that with great offers and incentives from Woodhouse Nissan Bellevue you will feel confident you are getting a great deal. Find the right Nissan for you by shopping our inventory online here.
Nissan has been supporting students and collegiate athletes alike while helping create emission free campuses. The Nissan LEAF College Student Discount offers up to $1000 discount on a new Nissan LEAF. To find out if you attend a participating school click here.
Eligible participants must have graduated within the past 24 months or written confirmation of upcoming graduation within the next 6 months as well as proof of current or future employment.