Leasing a Nissan Car Explained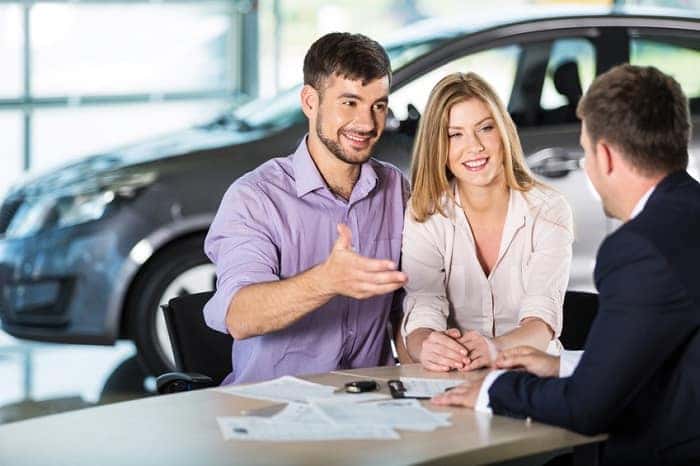 When you choose just any car dealership, you may find yourself frustrated and confused when trying to finance your vehicle. But at our dealership, our team will be happy to help you out with the car financing process, including answering your questions about leasing a Nissan car.
Not only will you get personalized guidance during your car-shopping process here at Woodhouse Nissan Bellevue, but you can also find a great selection of excellent Nissan lease specials.
What is Leasing a Nissan Car?
For drivers who want to have all of the new features you get with a new car, leasing is often a great option. Leasing makes it more affordable to get the latest technology and enjoy updated performance and styling features without paying the price of a new car.
While you will be responsible for paying the full cost of a new car over time when you purchase a car, leasing allows you to drive a new car for a limited period of time without being responsible for the entire cost. Instead, you make a low down payment and lower monthly payments to drive your car.
Leasing a Nissan Car at Woodhouse Nissan Bellevue
A typical lease term lasts about 36 months, although this length may vary. There are some limitations to be aware of when leasing a car. For one, you can't make aftermarket alterations to your car when you lease.
You'll also need to agree to pay applicable fees if you cross a certain mileage threshold, although most drivers won't hit this mileage cap.
Once you've enjoyed your new Nissan driving experience and it's time to turn in your car, you can simply drop it off at an authorized Nissan dealership and sign your lease-end paperwork. Then you can head home or find another sleek Nissan car to lease.
Visit our Nissan dealership near Omaha today to find the perfect Nissan car for you!